Go to top of page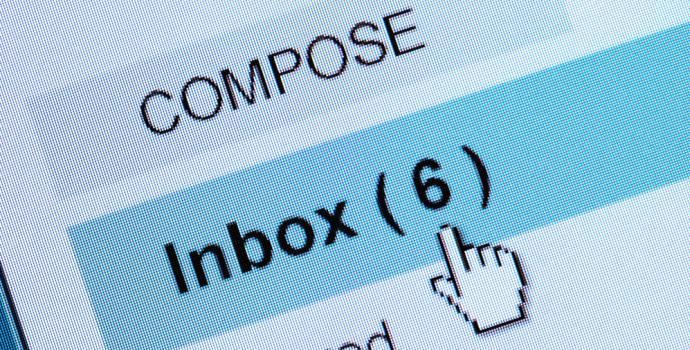 Emails, Aliases, Signatures & SPAM
Here are 10 tips to help you with managing your emails, aliases, email signatures and SPAM
1.
Register Your Domian
Name
Register your own domain name. This will also protect you if you ever need to change your Internet Service Provider as you will always be able to keep your Domain Name Email Address (i.e. yourname@yourname.com.au).
2.
Set Up Email Addresses
Make sure you set up your email address properly so that when you send email addresses the receiver sees yourname@yourname.com.au. This will provide a professional image when potential and regular customers see your email (believe me I know a lot of businesses that don't do this even though they own their Domain Name). You can normally set this up in the Tools > Accounts menu of your email browser.
3.
Use Aliases
4.
Set Up A General Email Address For Your Business
Set up general email addresses such as info@yourname.com.au, sales@yourname.com.au etc. Even if these addresses are simply 'aliases' that point to your main email address, they will help with the future management of your business. For example if you grow and an employee takes on one of these roles, or if an employee leaves and you need to employ someone new you can easily change where the email address goes without disruption to your communications with your customers.
5.
Keep A List Of All Emails And Passwords
Keep a file that lists all of your email addresses and their passwords and settings. Have easy access to this file which should also include the phone number of your host company so if you ever have an issue you know how to get help quickly.
6.
Build An Online Strategy For Your Business
Consider what your employees should/should not be using their email/internet access for. Be up front and let them know that the email address they are supplied with is part of your business property and you may choose to continue using their account for a period of time after they leave to ensure that your communications stay open with your customers. Include this in your Employee Contract.
7.
Make Sure You Have a "Catch All" Set Up
When you get your emails set up with a Host Company make sure that a 'catch all' is set up. A "catch all' is an address that all emails are sent to that are incorrectly addressed. Usually a 'catch all' will look like: '@yourname.com.au'. You can then log into this account at regular intervals and make sure that you are not missing any important messages.
8.
Use Signatures
Make sure that your emails have a 'signature' attached to them. A good signature will often include your name, position, company name, contact details and website address. It should also include your privacy / confidential statement and an Anti SPAM Statement (SPAM is unsolicited emails).
You set up your signature in your email program, normally this is located under the Tools > Options > Signatures area.
9.
Login Online
Use an email hosting provider that can provide access to your emails through a website. This will help if you are away from your computer for sometime, or if you are overseas as it will make it easy for you to log in and see and reply to any emails you might receive.
10.
Set Up Anti-Spam Filters
Set up anti-spam and/or blacklist filters in your email browser. If SPAM is a big issue consider subscribing to a professional SPAM and anti-virus filter service. This could save you a lot of time and heartache.
SPAM Filter Companies:
> MailGuard
> MailShield