Go to top of page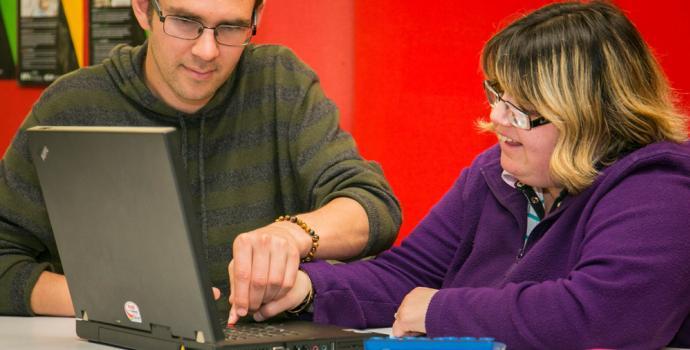 10 things we love about building AA accessible websites with Drupal AGOV
AGOV is a distribution of Drupal 7 developed by Australia web development agency PreviousNext. In November last year Web Prophets completed a one day workshop with PreviousNext learning some of the details of the CMS and finding out a standard for deploying the AA Accessible solution for our clients.
In September 2014 AGOV was adopted by the Australian Federal Government as part of their GOVCMS solution. GOVCMS is the Department of Finance's  'whole of government content management and website hosting service for Australian Government agencies'.
What we love about AGOV:
1.  Responsive Theme
AGOV comes prepackaged with Zen Responsive theme. This theme is the one we have been using for years as the base for building our own sub-themes. Simply put it means the site will display well on mobile, tablet, laptop and desktop and cuts down a lot of the hard work that web designers often need to do to get a website looking good at many screen sizes and varying browser platforms.
 
2. Content Types
AGOV comes with established content types for Blogs, Events, Media Release, News Articles, Promotions, Publications & Standard Pages. This makes it even speedier (and as a result cheaper) for us to deploy a new website for our clients, cutting out a lot of the time consuming, boring work and allowing us to do more exciting things with our time on your project.
 
3. Roles & Workflows
AGOV comes pre-packaged with several roles already set up including:
Site Editor, Site Builder, Content Approver & Content Editor - we can easily change the permissions of any of these roles (or add new ones if required) to provide different levels of access to your staff; stakeholders and clients.
The Workflows set up with AGOV make it easy to set up moderation for site administrators.
 
4. Security Features
AGOV comes with Login Security, Password Policies and SPAM protection; helping to protect your website even more. The Login Security can block people trying to log into your website who do not have the correct username/password credentials. We can configure this for you to make it as strict as you might like. The password policy; if activated forces users on your website to reset their password at set times (e.g. every 90 days).
 
5. Google Analytics and WCAG internal Accessibility Report
Once you are logged into your site as an Administrator we set it up so you can view your Google Analytics within your website. In addition to this you can always use the WCAG Validation Reporting tool on site to do a quick review of new content to make sure you are still AA compliant. When we hand the website over to you we use several tools to make sure you are AA compliant; but it is easy to let Standards slip - so having a tool onsite is really handy to do a quick check.
 
6. Link Checker
AGOV comes with an internal link checker; allowing you to do a review of the Broken Link report whenever you need to confirm your website content. LinkChecker can be set up to review both internal and external links.
 
7. Scheduling
All AGOV content can be set up to use scheduling; allowing you to set publishing dates for content; and removal dates for content as required.
 
8. Simplified Content Management
The content area has several tabs splitting General Content from Blocks, Comments, Files, Webforms and Scheduled Content. This makes it easy to jump to what you are looking for and do a specific search for the exact type of thing you are looking for. Once found you can edit and/or delete.
On the Files tab you can even see where they are used on the website making it easy to identify which Files can be removed and which ones are still in use.
 
9. Media Module
Media Module allows you to easily upload new images; but it also reminds you to add your ALT and Title tags to ensure you stay AA compliant. This is awesome on its own; however Media Module also has a Library containing already uploaded files onto the site so you don't need to keep adding the same image again and again. It also allows you to add Files, Audio and can even be set up to embed Vimeo and YouTube clips.
 
10. It is AA accessible
From our tests AGOV is cutting out a lot of the work required to make a site accessible according to the WCAG AA compliance checklist. On average our accessibility testing time has dropped to 10% of our build time (review our Anatomy of a website development project for a breakdown).
We started using AGOV in October last year; and have now built 9 websites with AGOV. One of these websites was for a major disability service provider. They completed their own audit on the website - the feedback has been that visually impaired staff found the site easy to navigate and desired content easily accessible.